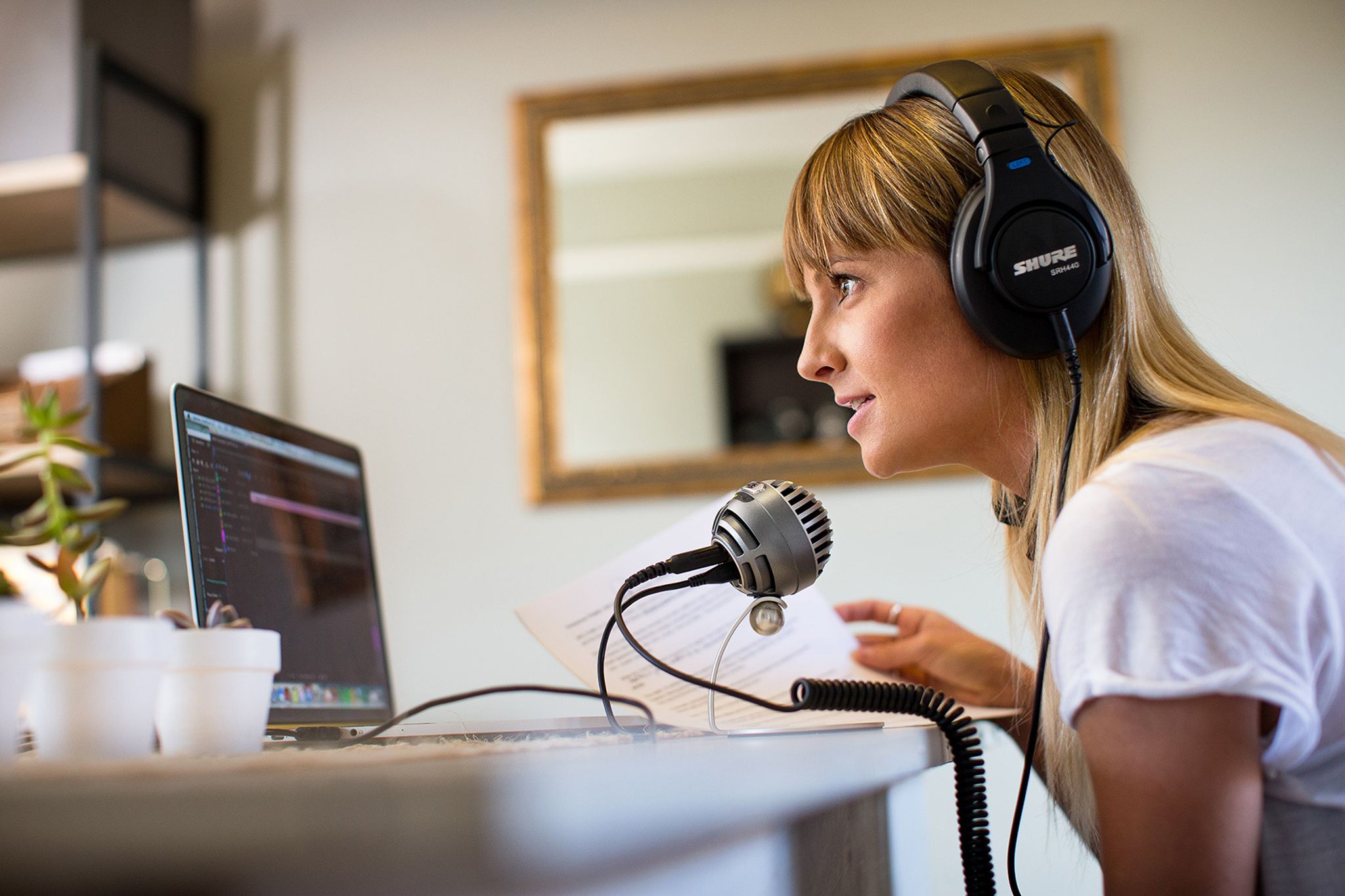 We help you podcast.
You Record The shoW, we do the rest!
Spend time growing your business instead of editing audio
Hello, I'm Travis
I'm a podcast editor and coach dedicated to helping business owners launch, grow, and monetize their podcasts. I have:
Launched over 40 new podcasts for clients

Edited over 1500 podcast episodes

My clients have over 1.2 Million downloads
If you are looking to launch a podcast or have a professional edit and optimize your show, you are in the right place!
Don't let podcasting steal TIME and MONEY from your business!
If you are an entrepreneur, coach, author, or running an online business, launching a podcast is one of the most effective ways to grow your audience. Podcasts get you directly in the ear of potential clients, allowing them to get to know you not only as a person but also as a brand. The best part is that podcasts are on demand allowing your listeners to choose to consume them whenever they want, many times when they are doing other activities like driving, working out at the gym, or on their morning commute. "Anything that aligns you with your audience's time is an imperatively big advantage for you." - Gary Vaynerchuk
And let's face it, YOUR TIME is also valuable. As an entrepreneur, coach, or author your TIME is worth hundreds of dollars an hour. You've built your business with automated click funnels, email responders, and virtual assistants to make better use of your time. Allowing you to sell, close deals, to do the #1 thing on your list that is going to take your business to the next level.
The average podcast takes 4+ hours to record, edit, create notes, and schedule. You can save 80% of that TIME to spend running and growing your business by using our service.
WHY PODCASTBUDDy?
Save Time: The average episode takes 3-5 hours to edit. Spend that time selling or growing your business.
Sound Quality: Sound like a pro! The #1 reason why listeners unsubscribe is poor audio quality. Don't let your content be ruined by bad audio.
You aren't technical:Dealing with audio files, tagging, uploading, and feed management is not for everyone. Let us do the dirty work.
1. Record your show + upload
Record your show and upload the file to a private dropbox folder.
It's really that simple.
We do the rest.
2. We process the audio
We use pro audio software to make sure your show sounds professional, smooth, and consistent. If you have guests we level both voices to make sure that one isn't louder than the other!
Your intro and outro audio, and any advertising audio are added.
3. We write show notes
We listen and create hyperlink rich show notes for each episode. You'll get a Word doc file back with each episode.
iTunes is a huge search engine so tagging your show notes is incredibly important!
4. We upload your show
We provide a ready-to-publish MP3 file and show notes document to our private dropbox folder.
This allows you to focus on growing your business while continuing to put out killer content!
One episode up to 20 min long

Show notes (up to 300 words)

Publish ready MP3 file

Audio Leveling : Host + Guest

EQ + Dynamics + Noise Reduction

Intro/music added

Advertisements added

Podcast Mp3 ID3 tagged

Scheduled for you in Libsyn

Embed links for web + social media
One episode up to 40 min long

Show notes (up to 300 words)

Publish ready MP3 file

Audio Leveling : Host + Guest

EQ + Dynamics + Noise Reduction

Intro/music added

Advertisements added

Podcast Mp3 ID3 tagged

Scheduled for you in Libsyn

Embed links for web + social media
One episode up to 60 min long

Show notes (up to 300 words)

Publish ready MP3 file

Audio Leveling : Host + Guest

EQ + Dynamics + Noise Reduction

Intro/music added

Advertisements added

Podcast Mp3 ID3 tagged

Scheduled for you in Libsyn

Embed links for web + social media